Create a Cozy and Stylish Apartment this May
May 4, 2023
|
Uncategorized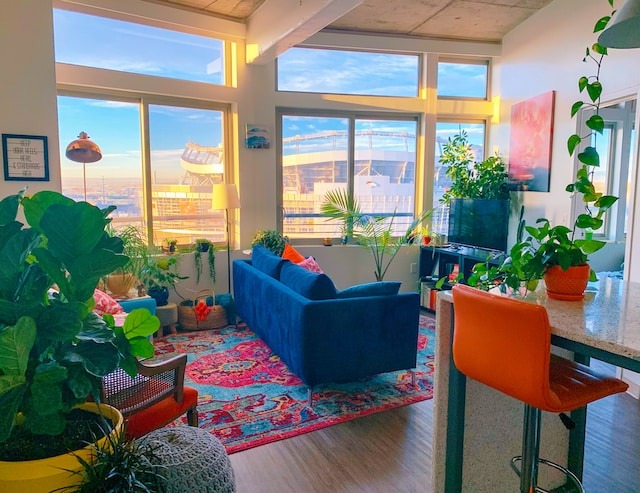 Right before summer starts is a great time to refresh your space here at 77H. With warmer weather and longer days, it's the perfect time to brighten up your living space and make it feel open and airy. Between introducing brighter colors and softer textures, keep reading for plenty of renter-friendly apartment hacks to help you spruce up your space. All without breaking the bank. 
One of the greatest and simplest things you can do is to bring in fresh flowers and greenery. Adding plants to your living space is an easy and affordable way to add a fresh touch to your home. You can place them on a windowsill or in a hanging planter to bring a natural element into your space.
An easy trick is to switch up your lighting. Swap out harsh overhead lights for softer, warmer light sources like table lamps and floor lamps. You can even add LED strip lights to your bookshelves or under your bed for a cozy, ambient glow.
Make sure to incorporate plenty of natural light. Opening up your blinds or curtains will let in more natural light, which will help make your home feel brighter and more open. You can also add mirrors to your space to reflect light and create the illusion of a bigger space.
At 77H, we want every single resident to feel comfortable, happy, and relaxed in their apartment home! We strongly encourage you all to use any of these simple and affordable tips and tricks to freshen up your space this May.