No-Carve Pumpkin Decorating DIYs for Grown-Ups
October 29, 2019
|
Uncategorized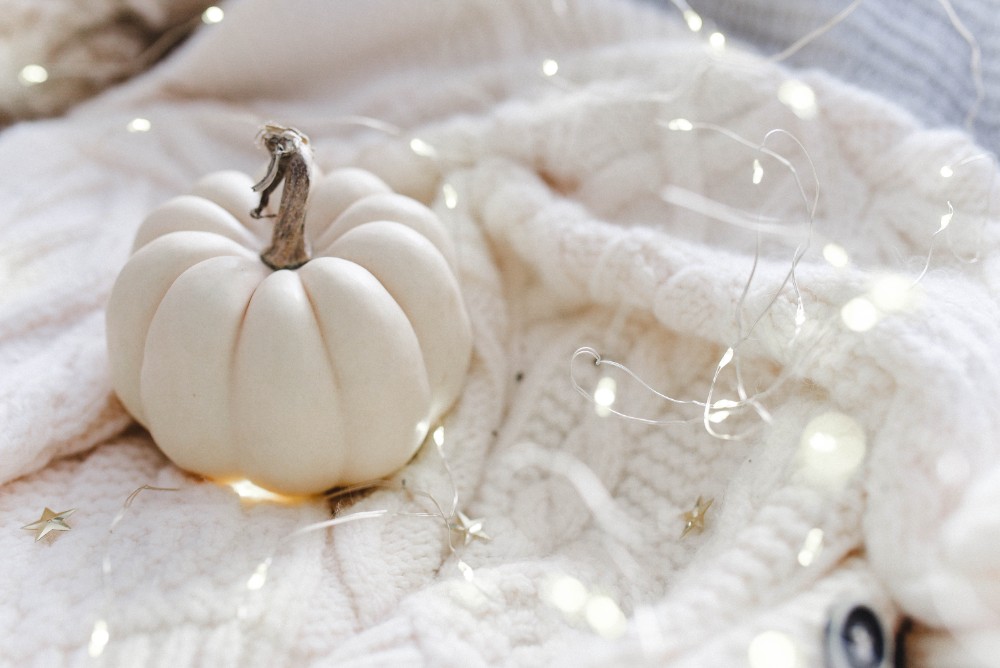 Carving a jack-o-lantern may have been fun when you were a youngster—but that was before you were the one in charge of cleaning up. Times have changed, and so have your tastes. So here are a few sophisticated DIY projects you can try with your pumpkins this year.
Chalkboard Pumpkins
Chalkboard paint isn't just for the walls. If you cover a pumpkin in the black matte paint, you can actually scrawl fun fall messages across it with chalk. Start by finding a faux pumpkin at the craft store that's smooth enough for the chalkboard paint, and then coat the entire thing with it. Add a stripe of glittery paint—and maybe add some glitter to the leaves, too—for a bit of extra flair.
Glitter Pumpkins
If you firmly believe that Mother Nature got the color scheme right, but you still want to punch up your pumpkins, these glittery gourds are for you. Grab a few faux pumpkins and smother them with Mod Podge, then coat the entire exterior with orange glitter. Let the pumpkin dry and nestle it among some artificial fall leaves on your coffee table or dining room table.
Paint-Dipped Pumpkins
Maybe you prefer decor that's slightly less sparkly, in which case these simple paint-dipped pumpkins are probably your best bet. This craft requires an actual trip to the pumpkin patch to grab a real gourd. Then wrap a strip of painter's tape around the center of the pumpkin, turning it upside down and perching the stem firmly in the roll of tape. Use a brush to coat the bottom half with paint in your favorite autumn hue (you might need to do two or three coats). Once it dries, peel off the tape and reveal your masterpiece.
15 Glam Pumpkin Designs For A Glitzy Fall And Halloween Décor [homedit]
12 Glitter Pumpkins That'll Add Some Glamour to Your Porch This Halloween [House Beautiful]
DIY Paint-Dipped Pumpkin [Erin Spain]