Savor a Sunny Summer Day at Altani Gelato
August 20, 2019
|
Uncategorized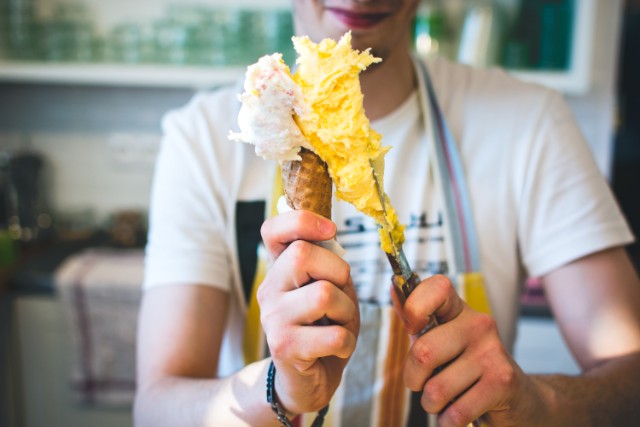 The perfect way to cool down this summer? A creamy, sweet treat from Altani Gelato. Opened in April, this new local gelateria has been earning rave reviews from all who stop by. The interior is very European, with a minimalist design that transports you to a local gelateria in Roma right when you enter the door. The display case is filled with colorful choices, which can be overwhelming, but they'll let you try a taste of any if you can't make up your mind. Favorite flavors include baklava, pistachio, and stracciatella. Pair your gelato with one of their cold brews or espresso drinks for the perfect afternoon pick me up.
If you're not in the mood for gelato, that's okay! Another one of their specialties is pastries. The hazelnut croissant is a must-try. Perfectly flaky and fluffy on the outside with just the right amount of chocolaty cream on the inside. You'll definitely want to grab some to bring home for breakfast the next morning!
They're also attached to WiseGuy Pizza in case you're in the mood for pizza, too.