Planning a Relaxing Evening In at 77 H? Order Takeout from Mehak in Chinatown!
January 29, 2016
|
Uncategorized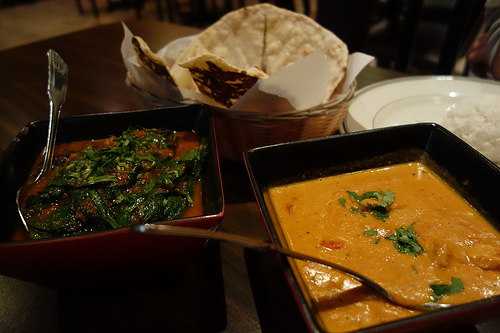 Mehak, an Indian and Pakistani restaurant in DC's Chinatown neighborhood, has been going strong for 25 years. One of this restaurant's great strengths is that it's able to suit a variety of palates: there's no need to worry about the food being too spicy or too bland. Instead, just let the staff know what kind of spice level you prefer and the kitchen will make your meal to order.
One of the most popular attractions at Mehak is the lunch buffet, which is offered seven days a week. The buffet allows you to try a variety of different dishes, of course, but if you know just what your favorites are, ordering off the menu is a good option. Regulars recommend the vegetable samosas as a starter, followed by the rich, creamy butter chicken or spicy lamb roganjosh.
Rather eat back at 77 H? Mehak offers delivery and takeout!
Mehak
817 Seventh St NW
Washington, DC 20001
(202) 408-9292
www.mehakdc.com/Home_Page.html