77 H Residents Should Order the Valentine Roll at Momiji Japanese Restaurant
October 5, 2015
|
Uncategorized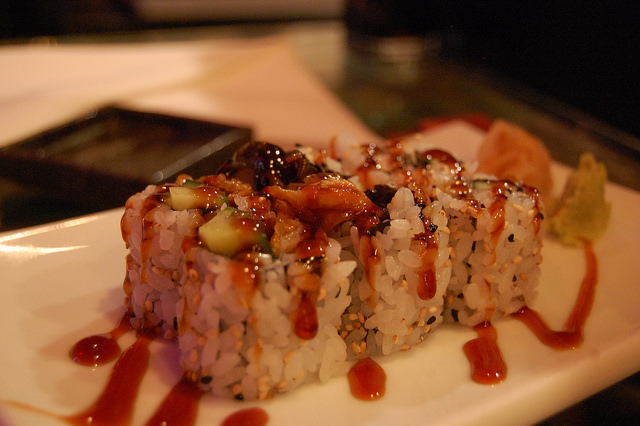 A two-level bar and Japanese restaurant with a spacious roof deck, Momiji is a popular sushi spot on the fringes of Chinatown, not too far from 77 H. The restaurant doesn't have a flashy exterior or an overly ornate interior decor, but critics and regulars alike agree it's some of the best Japanese food in the area, cranking out sushi, noodles, hibachi, and cocktails with aplomb.
The lunch menu offers several great value options, including a bento box that gives you small tastes of half a dozen different dishes, including rice, one- or two meat-based dishes, and several vegetable options. Later in the day, you'll find happy hour specials, including the Valentine roll (shrimp, tuna, avocado and crunch wrapped in soybean paper) and the chicken and steak hibachi combo.
Momiji's proximity to the arena makes it a solid option for pre- or post-game food and drinks, particularly during the basketball playoffs when weather is nice and the roof deck is open.
Momiji Restaurant
505 H St NW
Washington, DC 20001
www.momijidc.com