Tip for 77 H Residents: Don't Skip the Tajarin at Alba Osteria
August 11, 2015
|
Uncategorized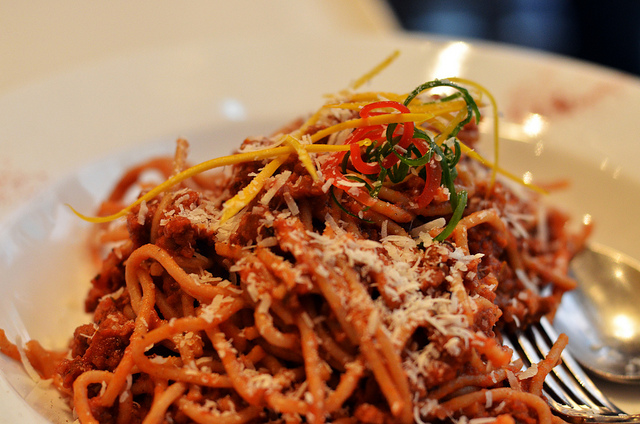 Alba is a town in the Piedmont region in northwest Italy, not far from the border of France. It's in an area known for the quality of its wine, cheese, and truffles. At Alba Osteria, Executive Chef Roberto Donna brings the flavors of Alba to a cozy eatery near 77 H.
The menu features a traditional variety of small antipasti plates, like cured meats, raw cheese, fried seafood, and fresh vegetables. Of course, you'll also find other traditional Italian-American fare favorites on the menu, like pastas (spaghetti with Nonna's meat sauce is popular), pizzas (plain cheese is a local favorite), and scallopini-style chicken or pork. If you want a truly authentic experience, however, order the kitchen's signature dish, Tajarin, which features thin, flat noodles topped with pork sausage ragu and egg yolk.
Alba also hosts a popular Sunday bottomless brunch, which offers unlimited plates (waffles, pancakes, eggs, pizzas) and unlimited drinks (mimosas, peach bellini, bloody marys) for a moderate price!
Alba Osteria
425 I St NW
Washington, DC 20001
(202) 733-4454
albaosteriadc.com