Wiseguy NY Pizza: A Taste of NYC Is Just Moments From 77 H
July 31, 2015
|
Uncategorized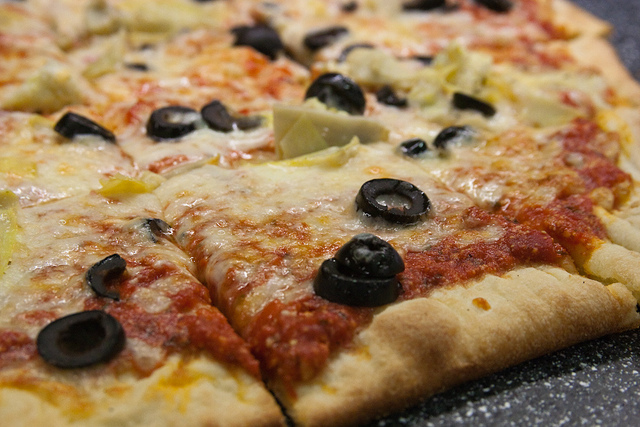 "Unfailing goodness of real authentic NY-style pie handcrafted and baked … in an old school stone-deck oven." That's the promise of Wiseguy NY Pizza, a pizzeria with twin locations in DC and Arlington, and by most accounts, Wiseguy follows through on its word!
Here, pies arrive with your choice of specialty toppings, from chicken cutlets and steak to fresh basil and green peppers. If you prefer, you can order one of Wiseguy's signature pizzas, like the perennially popular margherita or the meat-loaded Godfather pie, piled high with ham, sausage, bacon, and pepperoni. Square pizzas are also on the menu, listed alongside salads, garlic knots, and calzones.
Located just a stone's throw from 77 H, Wiseguy NY Pizza's DC location opens at 11 a.m. daily. And get this, night owls: The pizzeria stays open until 5 a.m. on Fridays and Saturday!
Wiseguy NY Pizza
300 Massachusetts Ave NW #1
Washington, DC 20001
(202) 408-7800
wiseguynypizza.com