Taylor Gourmet: A Taste of Philly Is Just Moments From 77 H
June 26, 2015
|
Uncategorized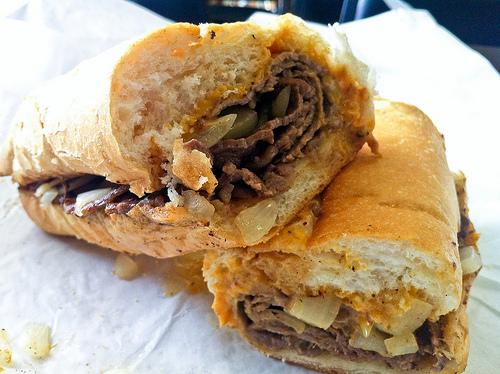 Taylor Gourmet was started in 2008 by two guys from Philly who love hoagies and simply wanted to share their favorite food with everyone. That's the mission to which this hoagie shop remains committed, and what this means for customers is simple: all bread is delivered fresh each morning from a local bakery. The deli roasts it own turkey, pork, and beef in-house (you can smell it as soon as you step inside). Fresh veggies are cut every couple of hours, and sauces are house-made made in small batches throughout the day.
As you can see, Taylor Gourmet is careful about all the small details, which is one of the major reasons it has become so popular — that, and the fact that there's photographic evidence the President himself visits this place! If it's your first time, do the Philly thing and order a cheesesteak. Go authentic with provolone and grilled onions, or dress it up with cherry pepper mayo, smoky bacon, and a bit of lettuce and tomato on top.
Taylor Gourmet's location closest to 77 H is open 11 a.m. to 9 p.m. daily.
Taylor Gourmet
485 K St. NW
Washington DC 20051
(202) 289-8001
www.taylorgourmet.com