Insider's Tip for 77 H Residents: Don't Skip the Sweet Potato Pie at Henry's Soul Cafe
June 5, 2015
|
Uncategorized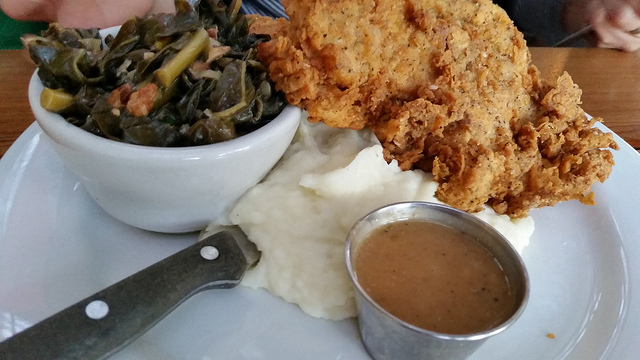 Founded in 1968 as a deli with carryout services, Henry's Soul Cafe has blossomed into a well-loved regional chain offering made-to-order soul food, dine-in barbecue, and large-scale catering. The K Street location of Henry's Soul Cafe in the Mt. Vernon Triangle looks fairly non-descript from the outside, and the dining room itself is inauspicious, but savvy regulars can attest to the quality of the food and the value of the menu. Together, these two factors have built Henry's a solid reputation in the DC area!
Make a visit to the laid-back eatery and for less than you might think, you'll be heading back to 77 H with a hearty meal of barbecue pork, fried chicken, mashed potatoes, yams, macaroni and cheese, greens, and cornbread. The sweet potato pie is the most celebrated item on the menu, so be sure you try a slice or purchase one of the bake-at-home kits.
Regulars also recommend that you call ahead with your order or risk having to wait in line.
Henry's Soul Cafe
317 K St. NE
Washington, DC 20001
(202) 477-7685
www.henryssoulcafe.com/index.php/services/kstreetdc